Self Storage Safety Tips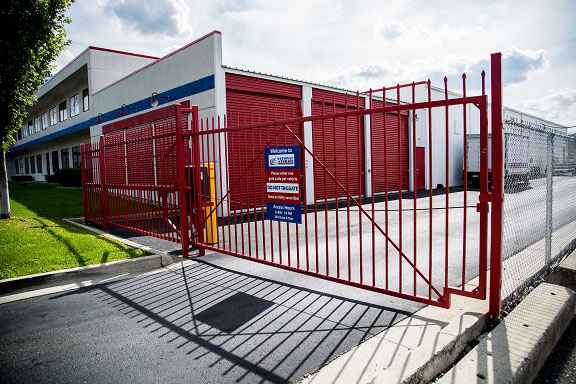 When you're storing your belongings away from home, ensuring that they are stored properly for the length time you're utilizing your storage unit is vital to keep them safe.
With a little pre-planning, your storage unit will be organized, clean and your items will be safe from damage throughout your rental. Most storage facilities include many safety features as well, like security cameras and gate access. Well-maintained facilities, like any National Storage location, have proper management in place and are ready with a plan of action should the unthinkable occur.
Safe Storage Tips
There are a few steps you can take on your end when you're first moving items into a self storage unit that will ensure a safe environment for your belongings:
Have a plan. Knowing how to properly pack your storage unit is the first step to keeping your items safe. Organize your unit so that the belongings you'll need access to are located at the front of the unit. Don't pack boxes too tightly together to allow for airflow between them as well as a makeshift aisle. A pathway is important so if an accident does occur, emergency personnel will be able to get through the unit with ease. Also, try to avoid stacking boxes all the way to the ceiling so they don't topple over when you enter your unit.
Protect your items. If you're storing smaller personal items that are valuable, consider purchasing a lockbox to keep them in. Keeping important items as safe as possible from any sort of damage is key no matter where you are storing them.
Adhere to the rules. Your self storage facility will have rules regarding what you can and can't store in your unit, and these rules are created for a reason! Prohibited items generally include hazardous materials like flammable liquids- gasoline, paint or paint thinner, alcohol, lighter fluid, etc. If you're storing equipment like lawn mowers or other garden equipment, drain them of gasoline before you place them in your unit. Other prohibited items usually include dangerous things like fireworks, chemical cleaning supplies, corrosives, etc. If you aren't sure about storing an item, ask management. Most storage facilities also do not allow smoking anywhere on the property, either, so make sure to extinguish cigarettes before entering your self storage unit.
Report issues to management immediately. If you see other tenants storing items you know are prohibited, make sure you mention it to management. Likewise, if you notice any damage around the premises, like cracked electrical cords, broken lights or blocked exits, management should be made aware of these issues.
Planning for the worst is something no one really wants to spend too much time thinking about. But just taking a few extra steps and being aware of your surroundings can make all the difference.
If you have any questions about storage with National Storage, feel free to drop by any of our locations today!
More From National Storage