How to Use Outdoor Furniture Indoors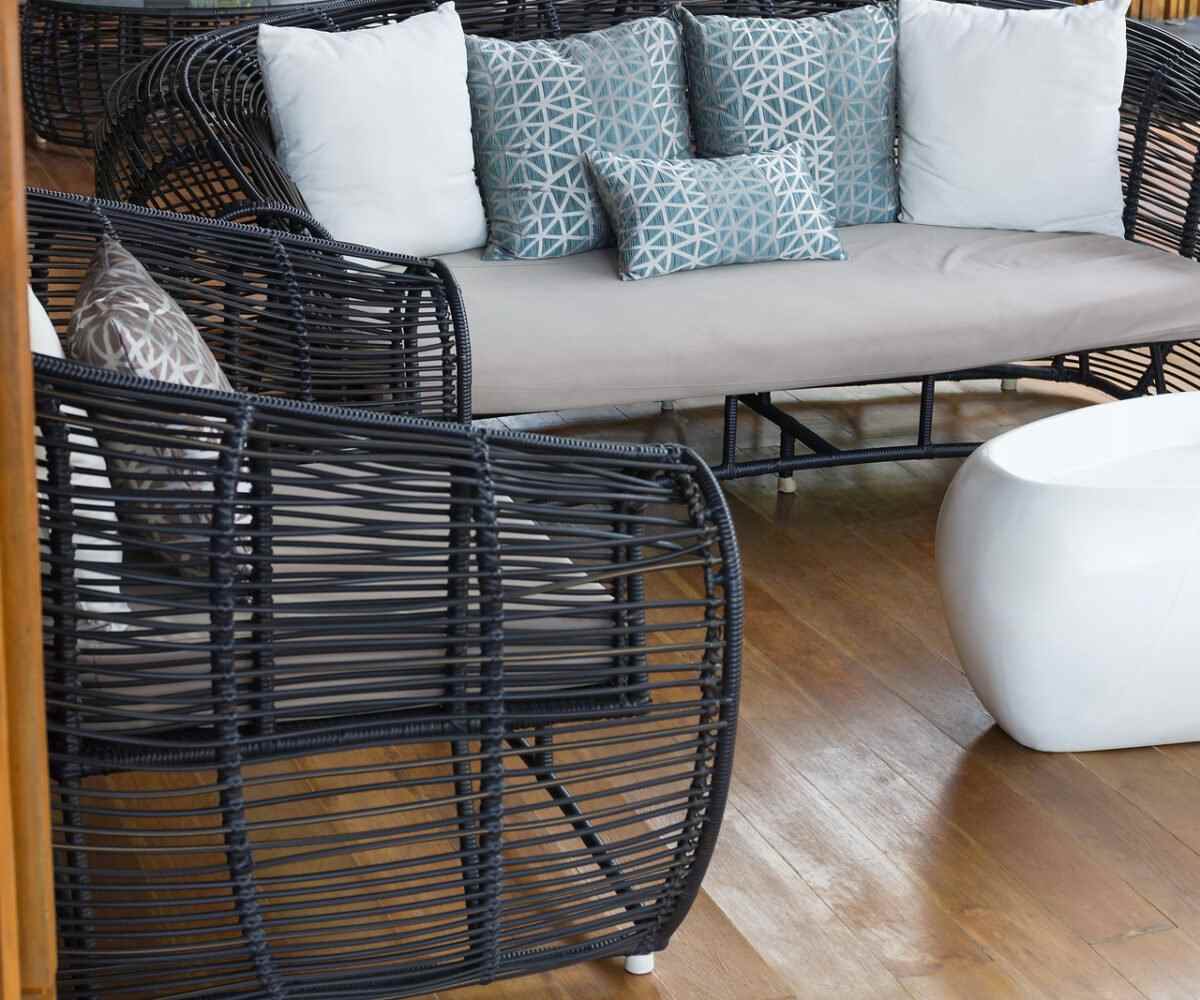 Outdoor furniture is a great addition to your patio or deck, especially to enjoy those summer nights spent out amongst the stars, but what about now that winter is here? It may seem silly to have spent hundreds of dollars on outdoor furniture to only be able to use it for one season, but, what if it can also be used indoors? With a little thought and planning, this is possible.
Why Should I Reuse my Outdoor Furniture Indoors?
There are many reasons to repurpose outdoor furniture into indoor furniture. First of all, outdoor furniture is extremely durable. It is usually made of materials like wicker, which can withstand more wear and tear than normal indoor pieces. Outdoor furniture can also be much cheaper than indoor furniture. If you keep an eye open for sales, you can likely get a quality furniture set for under $500, especially if you're purchasing it during the off season. Additionally, outdoor furniture is often made from a greener material, which benefits the environment.
Here are a few tips for using outdoor furniture indoors this winter:
Choose Outdoor Furniture that will Double as Indoor Furniture: When you are shopping for outdoor furniture, be sure to choose a set that will work for the indoors. Make sure the color, style of the material, and frame coordinate with the look you are going for indoors.
Not All Furniture Will Work: When you're deciding which furniture pieces to bring indoors, keep in mind that not all pieces will work. For example, gliders may be comfortable on a patio, but they could damage your indoor walls.
Combat Mold and Mildew: Different materials will require a different strategy for removing mold and mildew. To remove mildew from metal, use a solution of soap and water and rub until it's clean. To remove mold and mildew from wood, mix together a solution of ammonia, white vinegar, baking soda, and water. Apply this solution to the furniture using a sponge or cloth. To clean cushions, create a solution of diluted bleach and water, but before cleaning them with bleach, be sure to patch test a small area to make sure the cushions can withstand the bleach. It's important to note that you should clean your outdoor furniture regularly, regardless of whether you'll be repurposing it indoors, to help keep it in good condition for as long as possible.
Stain Your Furniture to Match the Indoors: If your outdoor furniture it just a few shades off from the rest of your indoor furniture, consider staining your outdoor furniture to match it. Before you can stain the furniture, use sand paper to sand off the old finish. Once the old finish has been removed, wipe the furniture down with a cloth to remove any remaining dust. Using a stain sponge, apply the stain to the furniture. Once the stain has dried, apply a protective coat to all surfaces of the furniture that will protect from sunlight, moisture, and fluctuations in temperature. The protective coat will be especially necessary if you plan to move your outdoor furniture outside again for the spring and summer.
Are You Looking for a Location to Store Unneeded Outdoor Furniture?
If you are unable to repurpose all of your outdoor furniture into indoor furniture, consider storing the remaining pieces in a storage unit. A storage unit will keep your unneeded items out of the way but in a safe and secure location. National Storage have a variety of sizes of storage units available throughout our self storage locations in both Michigan and Ohio. Either contact us or stop by and talk to our professional staff about any of your household storage needs.
More From National Storage