Move Out Cleaning Checklist to Help You Get Your Deposit Back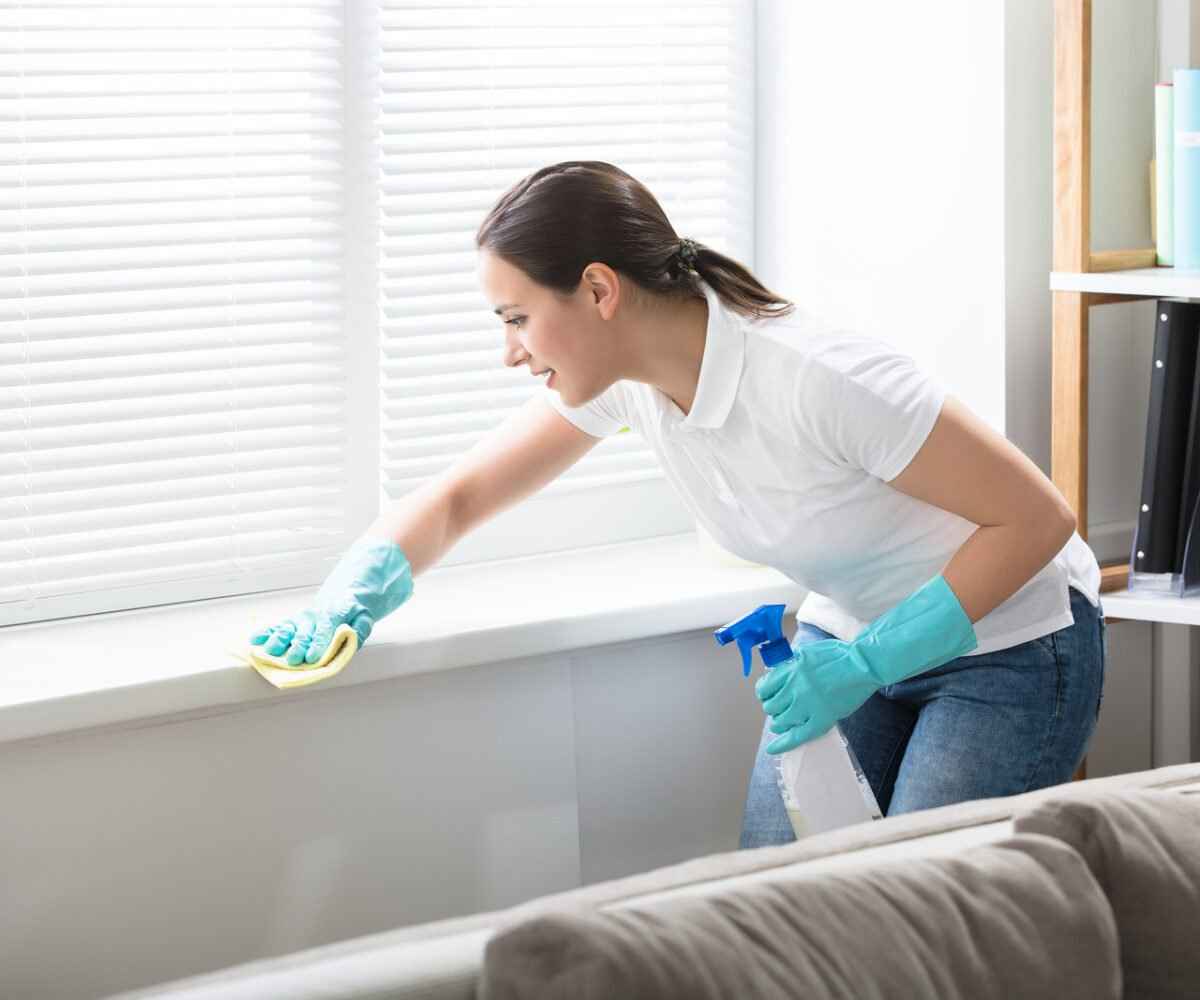 A deposit on an apartment can easily cost hundreds of dollars. When it's only a matter of putting in a little elbow grease and spending a few hours cleaning, why wouldn't you put your all into trying to get that deposit back? With the help of a moving out checklist, your hopes of getting your full deposit returned to you can be within your reach.
The Top Move Out Cleaning Tips
Focus on Every Room: Do not make the mistake of forgetting to give a particular room some cleaning love. You can spend hours cleaning the kitchen and bathroom, but if you forget to give your bedroom the necessary attention by thoroughly vacuuming, wiping baseboards, etc., there's a chance your deposit may be docked.
Check the Walls: While the landlord will likely be giving all the walls a new coat of paint to freshen the appearance for the next tenants, it is still important to use a spackling paste and smooth any screw or nail holes in the walls after you remove your framed photos and décor.
Spend Time on Appliances: It's surprising how dirty the microwave, refrigerator, oven, and stovetop can become during the year, or years, of your residency. To clean your microwave, place a microwave-safe container inside filled with water and a half a lemon and heat it up until it boils. Let the container cool, and then remove it and wipe down the inside of your microwave. To clean your oven, create a paste of water and baking soda and spread it on any of the grime inside. Allow it to sit overnight. The next day, wipe away the baking soda paste then use a cloth to scrub any remaining grime.
Don't Forget About the Little Things: When you have to focus on cleaning an entire apartment, it is easy to forget to clean some of the smaller areas. Don't forget about dusting the ceiling fans, light fixtures, and window sills. Spend time washing the windows, scrubbing kitchen and bathroom tiles, and vacuuming the carpet – even the corners.
How to Get Your Security Deposit Back: 2 Final Tips
Schedule a Mock Review: If you're concerned about getting your deposit back, consider setting up a mock review. If your landlord is available, ask them to walk through your apartment and point out things that need to be cleaned, repaired, or replaced. If your landlord is not available, have a friend walk through your apartment and try to review it from the eyes of the landlord.
Take Pictures of Your Apartment: It's never a bad idea to take pictures of the work you put into your apartment. Consider taking a picture of the inside of your cleaned appliances, each room, and any areas in your apartment that suffered damage you were not able to fix. While disagreements between landlords and past tenants over deposits tend to be rare, it can be helpful to have evidence should they arise.
National Storage Have Apartment Storage Options
If you'll soon be moving home for the summer, consider storing your items in a storage unit. Renting a storage unit is a smart solution for college students because it eliminates some of the hassles of moving. College students move their belongings out of their dorm rooms or apartments at the end of the semester and back to their hometowns for the summer, only to have to move them back to college in just a few short months. Instead, utilize a storage unit to keep belongings close to campus and ready for you in the fall. Are you interested in learning more about renting a storage unit? Contact us today!
More From National Storage