Moving Out Checklist for Apartment and House Renters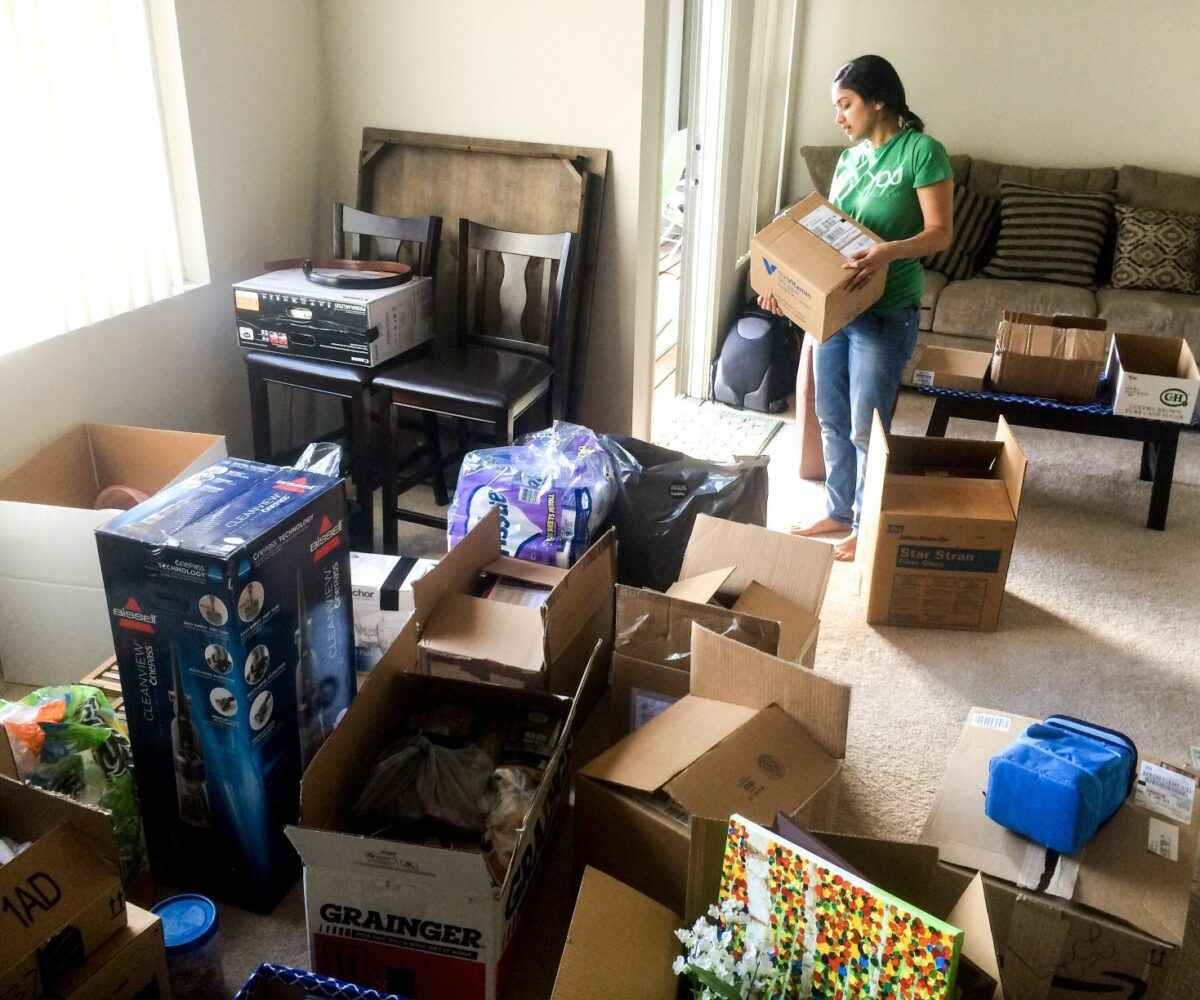 Are you moving out of your apartment or rental? Moving is not only a lot of work, it can also be very stressful. But, the best way to mitigate stress leading up to a move is to be prepared. Are you interested in learning more? Check out our moving out checklist below!
Moving Out Checklist for Weeks and Months Ahead of Your Move
As Soon as You Decide on Your Move
Review your lease: As soon as your move becomes official, start looking over your lease. If you will be breaking the lease or moving before your lease is officially up, it is important to know that there may be some penalties for doing so. Additionally, check the lease for information about who is responsible for cleaning and how much time you have to give in advance for your move.
Two to Three Months in Advance
Assess the damage in your apartment: Walk through your apartment and look for discoloration or stains in the carpet, marks on the wall or other damage that may be a concern for your landlord. Additionally, if you hung pictures or shelves from the walls, plan on spackling these holes. Make note of these issues, and plan on talking to your landlord about which areas you should fix ahead of time and which areas may be included in your lease.
One Month in Advance
Give notice to landlord: Generally, landlords require one month notice ahead of move out. If your landlord requires a longer notice, make sure you meet their timeframe to avoid being hit with costly penalties.
Contact renter's insurance: Next, contact your renter's insurance company and let them know about your move. Depending on where you will be moving next, you may have to cancel or change your insurance.
Rent a storage unit: Moving all of your belongings on one day can be very overwhelming. Depending on how big your rental is, and how many belongings you have, you may benefit from renting a storage unit to slowly move unneeded belongings into. As you're packing up your boxes, simply bring the boxes containing items you will not need until after your move to a storage facility. This can help to alleviate the amount of stress the day of your move.
Weeks in Advance
Follow up on moving day plans: During the weeks leading up to your move, consider reminding your landlord about your moving day plan. Additionally, follow up with any moving truck rentals and professional movers to ensure they will be there the day of.
Start cleaning: Once you hear back from your landlord about your responsibilities for your apartment, you're able to make a game plan for cleaning and repairs. Your moving day will sneak up on you, so try to start cleaning and making repairs as far in advance of your moving day as possible.
National Storage Have Storage Facilities All Around Michigan
Are you looking for a storage facility near you? National Storage have storage facilities in major Michigan cities, such as Kalamazoo, MI, Grand Rapids, MI, Detroit, MI and Ann Arbor, MI. With so many convenient storage unit size options, we are sure to have the ideal storage unit for you no matter the storage need. Reserve your storage unit today!
More From National Storage