Experience the Colors of Fall in Michigan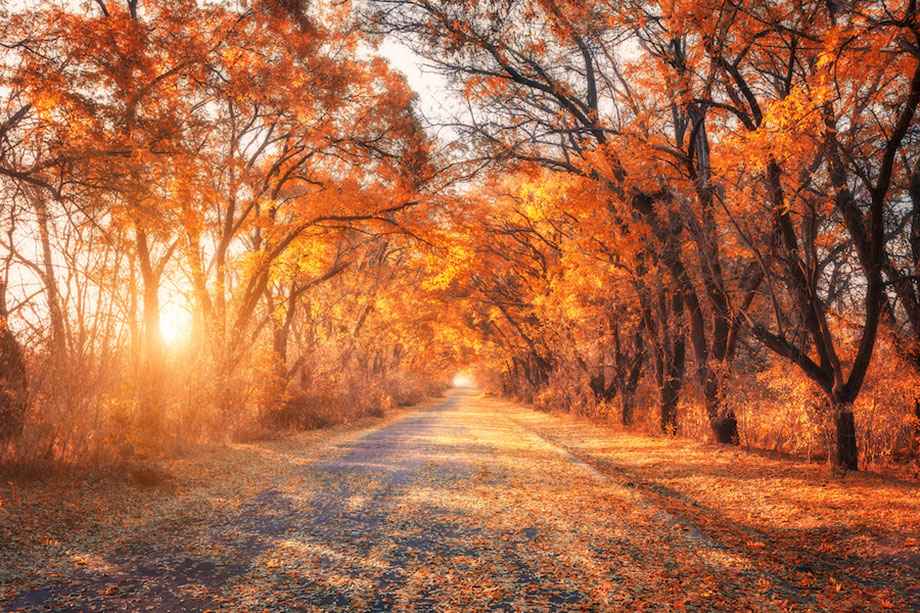 There's nothing quite like fall. The beautiful red, orange, and yellow leaves blowing in the brisk October air is enough to make anyone decorate their home with pumpkins and cornstalks in celebration of the season. It's a truly glorious time in the state of Michigan, and you don't want to miss out on exploring some of the most beautiful fall foliage the state has to offer.
The Best Places to See Fall Foliage in Michigan
Whether you live in Michigan and are looking for a weekend road trip or are just stopping through, fall drives are sure to get you excited for the season! We've rounded up a few of the most beautiful areas to experience fall in Michigan at its finest, all from the comfort of your car! Don't be afraid to get out and explore these areas, too.
Old Mission Peninsula M-37
This 22-mile stretch that begins just north of Traverse City and ends in Grand Traverse Bay is lined with gorgeous fall colors, wineries and a view of the water on both the east and west. The drive down M-37 will take around an hour to complete, perfect for any weekday or weekend afternoon. Consider stopping at one of the wineries that run along the sides of the road or at the Grand Traverse Lighthouse.
Pure Michigan Byway
Nicknamed the Sunrise Coast, this road on U.S. 23 begins in Standish and connects to Mackinaw City. The Sunrise Coast is 200 miles long and can take 4 hours to drive, so plan a weekend trip and stop to see the Tawas Point Lighthouse along the way!
The Tunnel of Trees M-119
If the name hasn't sold you already, Pond Hill Farm sits on this windy road and is one of the best places to see fall foliage. Pond Hill Road has activities for kids and a winery and brewery for adults. Good Hart General Store, known for its deli and bakery, and Sturgeon Bay Dunes are also must-visit spots not far from M-119.
M-22
The M-22 drive promises to have some of the prettiest fall colors you will ever see. This drive is 116 miles long and will take you through Manistee, Benzie, and Leelanau Counties. While the full drive will only take you a few hours to complete, be sure to schedule additional hours to explore the unique towns, climb the Sleeping Bear Dunes, and visit the art galleries and wineries that adorn this route.
Copper Country Trail National Byway
From Houghton to Copper Harbor, this drive will take you along a historic part of Michigan. Over 150 years ago, this area was booming with people hoping to make money in the copper industry. This drive by itself will take about 2 hours to complete, but plan on penciling in a few stops at an old copper mine, breweries, and state parks.
Pioneer Wine Trail
If you're looking for a nice weekend activity, head down I-94 to the scenic Pioneer Wine Trail! Along the way, you will get to enjoy the beautiful colors of fall, leading to seven different wineries and tasting rooms as you wind your way from Adrian to Haslett
US-12
The Huron River is known for its gorgeous foliage year-round, an in the fall, that is no exception. If you're looking for a nice fall drive with a destination at the end, head down US-12 to Eastern Michigan University and visit the botanical gardens. Coffee shops, book stores, and restaurants also line this road, making it the perfect fall road trip.
Are You Looking for a Place to Store Your Items in Michigan or Ohio?
National Storage have a variety of sizes of storage units available throughout our self-storage locations in Michigan and Ohio. Are you interested in renting or learning more about our storage units? Contact us today or stop by and talk to our professional staff about any of your household and business storage needs.
More From National Storage