Keeping New Year's Resolutions to Get Organized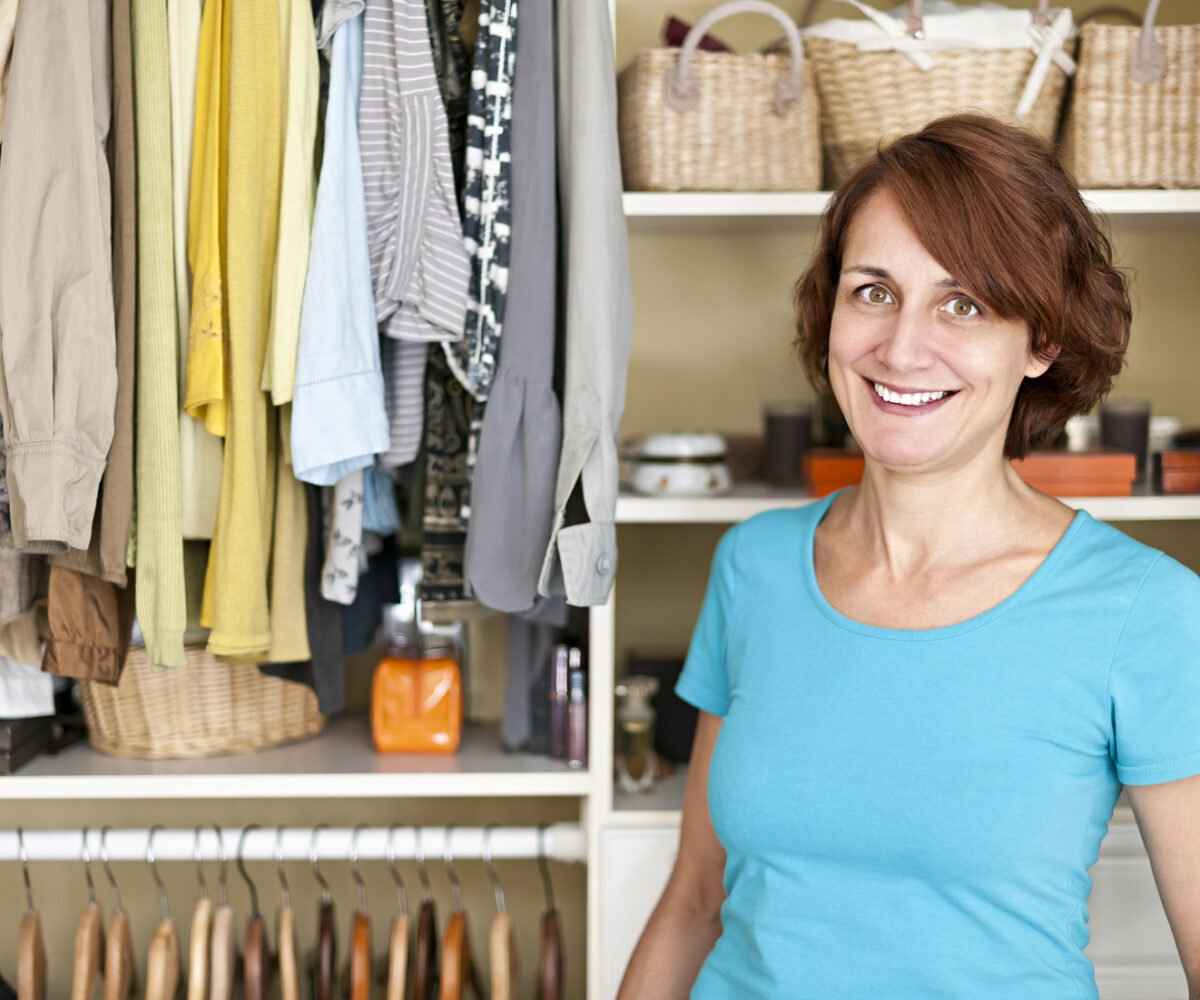 Every year, one of the top New Year's resolutions made by many is to get the home organized. We get tired of all the piles of clutter in the corners, clothes we never wear, and stacks of magazines we clearly won't ever get to read. So, what better way to welcome in a fresh year than to make a resolution to start organizing the home?
However, it's not uncommon for people to abandon their New Year's resolutions before the last piece of confetti from the party is swept up. According to StatisticBrain.com, only 8 percent of those who make resolutions end up keeping them. This is due to the fact that we may set lofty goals we honestly have no intention of keeping, or we simply don't hold ourselves accountable. But, keeping our homes tidy and organized is important, especially to reduce the stress in our busy lives.
Organization Tips for a Clutter-Free New Year
After the hectic holiday season, January really is a great time to get back into your routine. Or, better yet, start a new routine! By making some small changes in your daily life, organizing your home- and keeping it that way- really is possible.
Here are a few organization tips to keep your home tidy the whole year through:
Clear the clutter by starting small. Remember what we said about lofty goals? In the case of organizing your home, it's unrealistic to think you'll be able to tackle all those projects in a week. Even setting your goal to have the home organized by the end of the month could be stretching it! Instead, start with smaller projects, like the junk drawer in the kitchen or the hallway coat closet. As you start seeing some progress, you'll be motivated to keep moving forward.
Sort and label everything. As you're clearing out clutter, designate what will be kept, what will get tossed, and what needs to go in storage. Sort items by season, room of the home, type of item, etc.—any system that will allow you to find things easily when you need them.
Decide what can go in a self storage unit. Purging the clutter may leave you with more storage space within your home for the items you need access to on a daily basis, however, some belongings can easily go in a self storage unit for safekeeping until you need them. Determine what size unit will best store all your belongings; for instance, a 5×5 foot unit can hold plenty of boxes and even some small furniture.
Set a regular cleaning schedule. Now that the floors and surfaces of your home are clutter-free, keeping them that way should be a priority. Make a daily, weekly and monthly list of chores and stick to it. Make sure everyone in the home is dedicated to keeping things neat; in fact, it's a good idea to assign tasks to family members. This way, everyone has a vested interest in cleaning and organizing home. The less often these chores are completed, the more time it will take in the long run when you do get to them!
Reward yourself. Another easy way to stay motivated to stick to your New Year's resolution to get organized is to allow little treats for you and your family as the clutter gets cleared away. Enjoy a family movie night in your newly organized living room, or, when a large project is completed, buy that new piece of furniture you've been coveting.
National Storage have a variety of sizes of storage units available at our locations in Michigan and Ohio to help you keep your New Year's resolutions for the home this year. Contact us today to learn more.
More From National Storage