Gas Grill Winter Storage Tips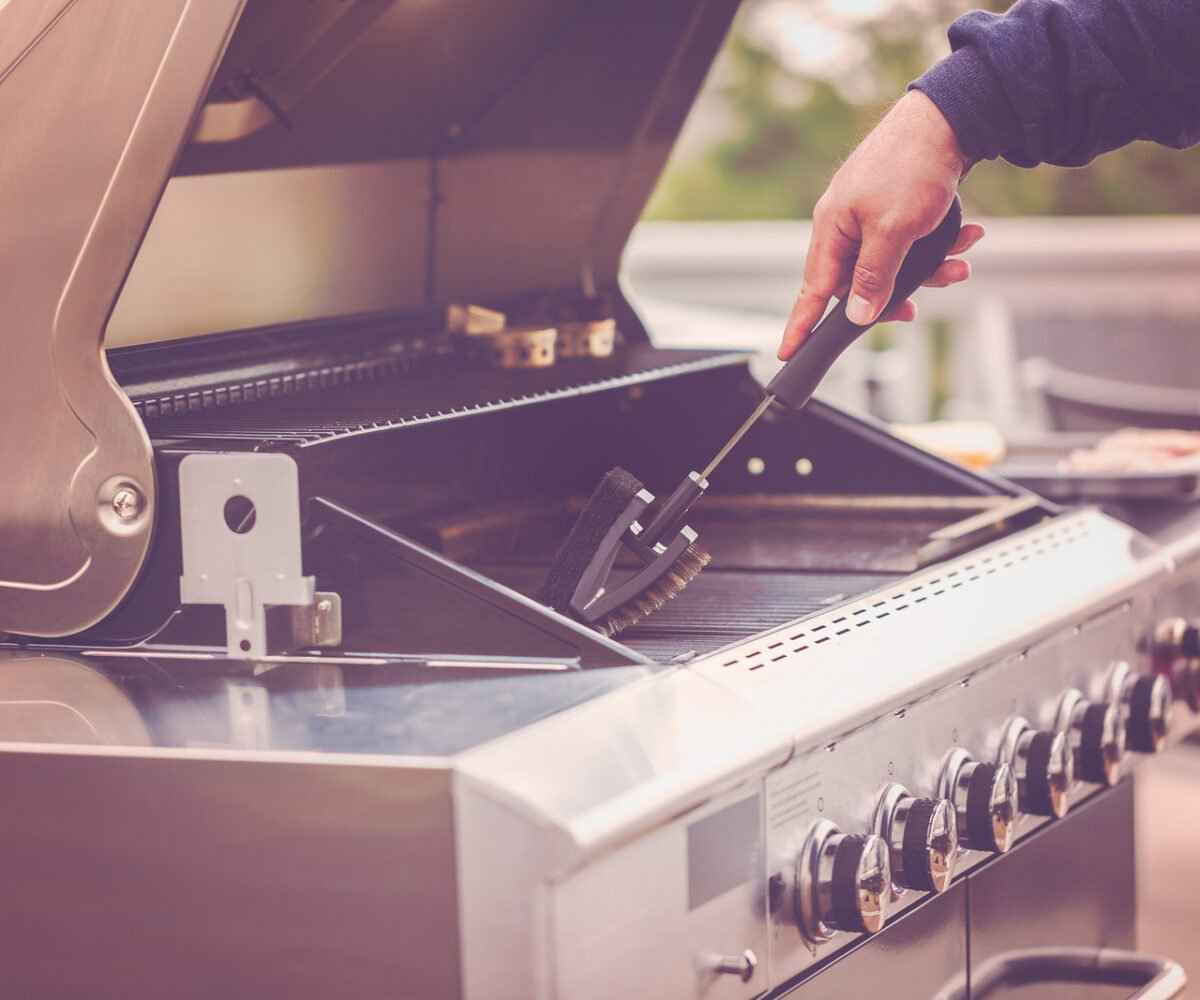 With the arrival of fall comes the time to start thinking about storing your grill for the winter months. In order to keep your grill running smoothly for next spring and summer, it is important to properly prepare your it for storage. Try out these grill storage tips!
Tips for Storing a Grill for the Winter
Clean the Inside of the Grill: Start the grill up and let it run on high heat for 15-20 minutes or until all leftover food has been burned off. In order to prevent rodents from living inside of it, clean the inside of the grill using a grill brush, and dispose of any loose scrapings you get. Properly cleaning the inside of your grill will help to prevent mold, corrosion, and oxidation from forming.
Take Apart the Grill: In order to properly clean the grilling shield, grease tray, and drip pans, it is necessary to take it apart. Check your owner's manual for any specific cleaning instructions, but it should be safe to use soap and water to clean your grill.
Clean the Grill Exterior: Clean the exterior of the grill to remove any grime or carbon build-up left on it. Always be sure to clean around the burners and handles as well.
Oil Metal Parts: Protect metal parts of the grill by spraying them with cooking oil. Coat the burners, grill grates, and any other metal parts you see with a fresh layer of cooking oil.
Disconnect the Propane Tank: Before storing your grill, disconnect the propane tank. Never store your tank indoors. Storing it here can cause the temperature of the tank to increase, which can be extremely hazardous.
Store It: Once your grill has been properly cleaned, it is time to find a smart storage space for it. Ideally, you want to store it in the garage or basement as this will best help to protect it from the damaging elements. If you do not have a location to store your grill that will keep it out of the elements, consider renting a climate-controlled storage unit that will maintain a steady temperature year-round!
National Storage Has Garage Storage Solutions
It can be hard to find a location inside of your garage or basement to store your grill. Instead of trying to make room in an already crowded basement or garage, consider renting a storage unit at any of our National Storage' stores! We offer both drive up and climate-controlled storage units in our Michigan and Ohio locations! Reserve your storage unit today!
More From National Storage