Football Season in Ann Arbor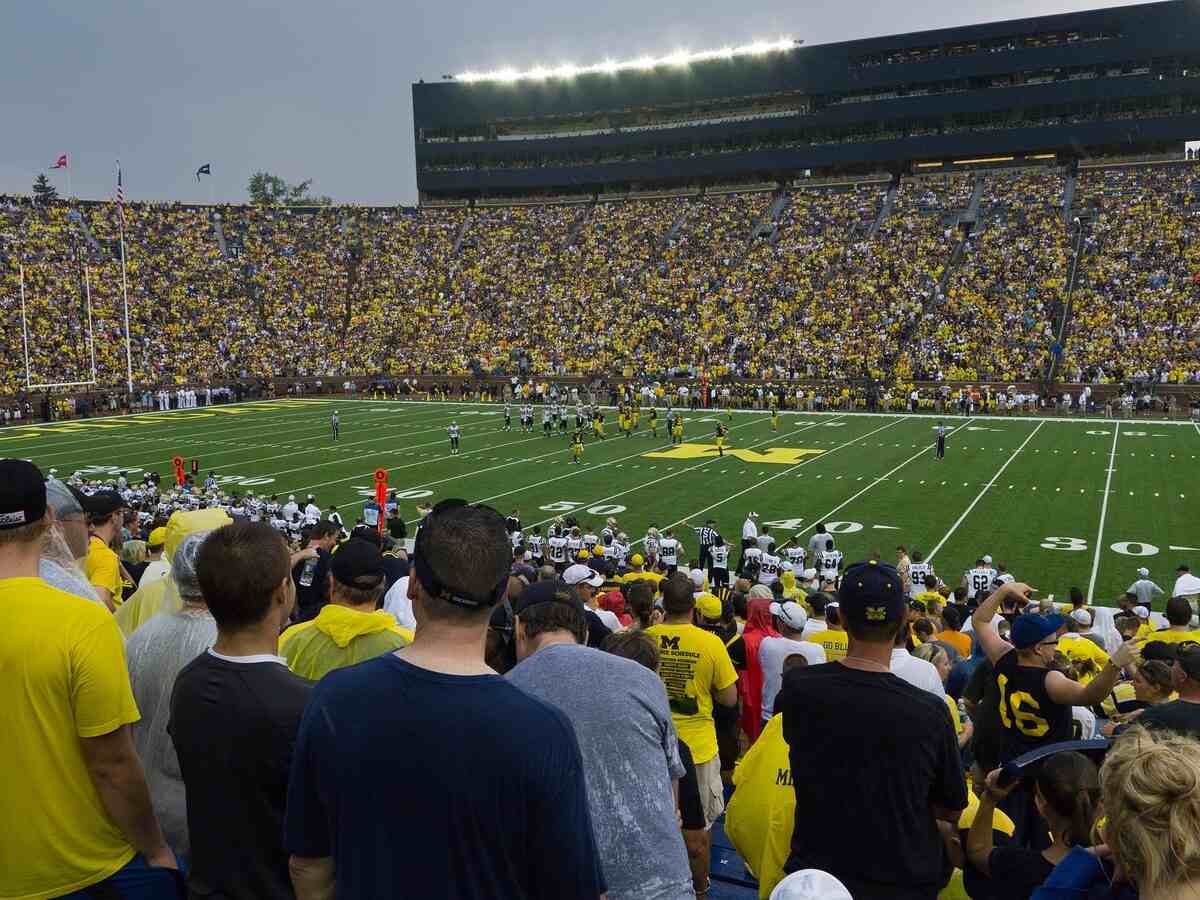 The University of Michigan has a long history as one of the top National Universities in the country, along with a rich tradition of athletics. In fact, Michigan teams have won over 50 national championships in 12 different sports, with the first national title going to the football team in 1901.
Established in 1817 in Detroit, the University of Michigan moved to its current location in Ann Arbor in 1837. In the very first commencement season, there were a total of only 11 graduates! As of 2015, enrollment at the university has grown to over 43,000 students.
History of Michigan Wolverines Football
It wasn't until 1879 that Michigan began competing in intercollegiate football, joining the Big Ten Conference at its inception in 1896.  The very first game was played in 1879 against Racine College at White Stocking Park in Chicago, which was known as "the first rugby-football game to be played west of the Alleghenies."
Another interesting tidbit about University of Michigan football is that while the team was en route to a game in Chicago in 1887, they stopped in South Bend, Indiana and introduced football to the students attending the University of Notre Dame. When later, Notre Dame introduced their Fighting Irish football program, this began the famous, ongoing rivalry between the two universities.
The 2015-16 academic year marked the 150th anniversary of Michigan athletics. In that time, the Michigan Wolverines football team has won 11 national championships, with the last title won in the year 1997. The team also ranks first in NCAA history of total wins, with 925 wins through the end of the 2015 season, and second in winning percentage.
Get Ready for Football at the University of Michigan this Year!
Today, the Michigan Wolverines are led by head coach Jim Harbaugh, who was hired back on December 30, 2014. Home games are held at Michigan Stadium, the largest college football stadium in the nation- as well as one of the largest football-only stadiums in the entire world, with a capacity of over 107,000. However, attendance has been known to exceed that official capacity, with over 111,000 fans often showing up to the home games.
University of Michigan football is also known for its rivalries with other teams. Along with Notre Dame, U of M also has infamous rivalries with Michigan State and Ohio State University. In fact, ESPN has called the Michigan-Ohio State rivalry as the greatest rivalry in American sports.
The U of M football schedule began on Saturday, September 3 in a home game against the Hawaii Rainbow Warriors, with Michigan bringing home a huge win- the final score was 63 Michigan to 3 Hawaii. Michigan football and Coach Harbaugh have playoff goals and another championship on their minds this year, so it will be interesting to watch the season unfold. With 14 starters and 52 lettermen returning, it's predicted that the Wolverines will be contenders to win the Big Ten in 2016.
Michigan State fan? Don't worry – check back soon for a future post about the history of your team!
National Storage have secure self storage units near Michigan State University, University of Michigan, Western Michigan University, Eastern Michigan University, Notre Dame, University of Dayton and Wright State University. Contact us today to learn how we can help college students with extra storage space throughout the year!
More From National Storage