Dorm Room Essentials to Get Your Year off to a Great Start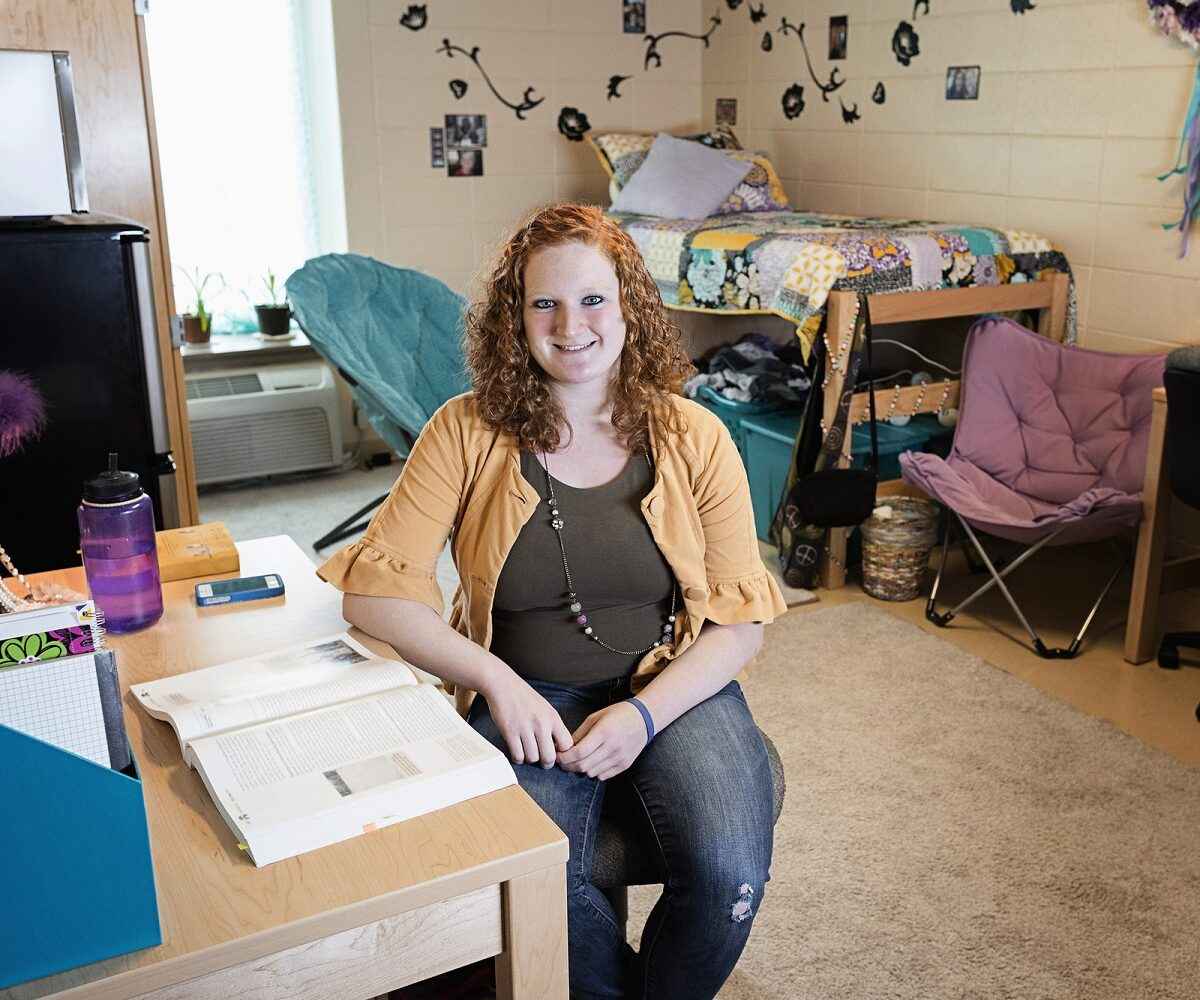 The Fourth of July has passed, and with August's arrival, the summer is officially winding down. This means one thing to kids of all ages – the start of a new school year will be here before they know it. For young adults making the transition from living at home for eighteen years to spreading their wings and venturing into the college dorms, the unknown can be scary. To help alleviate the stress for dorm room packing, we put together this guide for the seven things you'll want to be sure to add to your list of things to bring to your new home for the year.
7 Essential Items to Include on your Dorm Room Checklist
Shower Caddy: Keep all your bathroom supplies in one convenient container that can easily be carried with you when you shower or get ready for bed. A shower caddy will also save you from the embarrassment of realizing you forgot to grab your soap or shampoo and having to call your roommate to either bring it or having to make a ninja dash back to your dorm room.
Toiletries: While it may seem important and very obvious to bring a toothbrush, this is the type of menial item that is very easy to forget. Bring a toothbrush, toothpaste, soap, face wash, shampoo and conditioner. Unless you are planning on visiting home within the first few weeks on campus or are lucky enough to have a car on campus, bring extra toiletries. The toiletries sold in the shops on campus will be very overpriced, easily eating away at your precious meal plan money.
Coffee Maker: College kids run on coffee. When you have a project due the next day that you have barely started and all hope seems lost, a nice cup of joe comes to the rescue helping you crank out those final pages. While you will be able to buy coffee on campus, it is smart to have a coffee maker in your dorm to cut back on meal plan spending, and to have in a crunch time situation. After all, coffee shops and cafeterias may not be open after hours.
Fan: If you don't have air conditioning in your dorm room, bring at least one large fan. Even if you do have air conditioning, it may be smart to bring one for the first few weeks because you most likely won't have control of your room temperature. Do not underestimate how hot a dorm room can get mid-August and early September!
Storage: Take advantage of any storage space you can find in your dorm room. Bring storage containers to keep your items organized and out of the way in places like under your bed, on top of your dresser or desk and behind your door. The cleanliness of a dorm room is something all roommates have bickered about. Keep the peace and utilize any space for storage.
Snacks: A meal plan is great, but snack food is generally overpriced in campus shops. Save money by buying non-perishable breakfast and snack foods in bulk before heading to your dorm. Snacks are especially handy on those mornings you're running late and don't have time to wait in line for breakfast at the cafeteria.
Kitchen Supplies: Don't make the mistake of forgetting basic kitchen supplies. Whether it's a set of disposable utensils, plates and bowls, or the real deal, you will be very happy you packed them. There's nothing worse than lugging your takeout food a quarter mile back to your dorm only to find you forgot to grab a fork. Save yourself the heartache and have utensils in your dorm.
Utilize a Storage Unit to Keep your Dorm Neat and Organized
Both seasonal items and items that will not fit in your dorm room but are needed close by can be stored in a self storage unit. A self storage unit is a smart and affordable way for college students to keep dorm rooms organized while not cutting back too far on items wanted or needed throughout the school year. With locations conveniently surrounding seven major Michigan universities, National Storage is sure to have a location near your school. Stop by today!
More From National Storage