5 Ways Self Storage Can Improve Your Life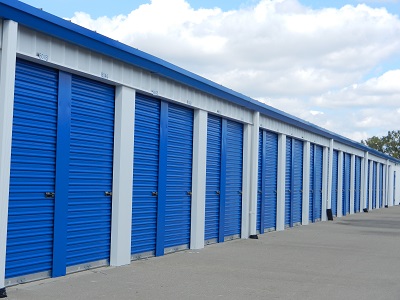 If you're like most people, you probably have at least one area of your home that is somewhat cluttered and disorganized. You might be able to turn a blind eye to it, and just figure that you'll deal with it at a later time. On the other hand, it's possible your clutter might be causing some unwanted stress in your life. Maybe you avoid that area altogether so you just don't have to think about it.
The Benefits of Self Storage for Your Life
When you need more personal storage space, the benefits offered by a self storage rental are numerous. When you've finally come to the realization that clearing out your belongings would improve your quality of life, consider renting a self storage unit.
Here are 5 ways self storage can help improve your life:
1)      Helps you regain space in your home. Maybe you've been wanting to turn that messy spare bedroom into a functioning home office. Or, perhaps putting away the laundry has become a loathsome task because your closets are completely stuffed. Removing some items and putting them into a self storage unit will allow your home to be clear of items you may not need on a regular basis.
2)      Reduces your stress and improves your health. Studies have shown that clutter has a negative effect on our health because of the stress it can bring. Clutter stresses us out because it causes our senses to spend too much time focusing on excessive stimuli that aren't important to our life. Once your home is rid of clutter, you'll feel more relaxed and in control of your life.
3)      Protects your valuables. Important items like family heirlooms, paperwork, tools, recreational equipment and more will be safely stored behind a locked door, with security features like cameras and computerized gate access for added peace of mind.
4)      Allows access to your items when you need them. Most self storage facilities are accessible 7 days a week, allowing you easy access to your belongings at all times. Ready to put up those holiday decorations? No problem- just stop by your unit and swap out seasonal items.
5)      Provides more time to do the things you love to do. Once your home is clear of clutter and organized, you'll have more time to start that new home project or learn that hobby you've always wanted to learn. Maybe you've been wanting to start working out at home, but never had the space previously for any gym equipment. Or, maybe you want to create a man cave in your basement. Now you'll have the space to do these types of things!
What are some of the benefits of self storage you've noticed since renting your unit? Are you less stressed and have more free time? Have you gotten to build that man cave? Don't forget, National Storage are ready to help with any of your home storage needs! Contact us for more information today.
More From National Storage