Getting Rid of Clutter: The 10 Things You Should Throw Out Now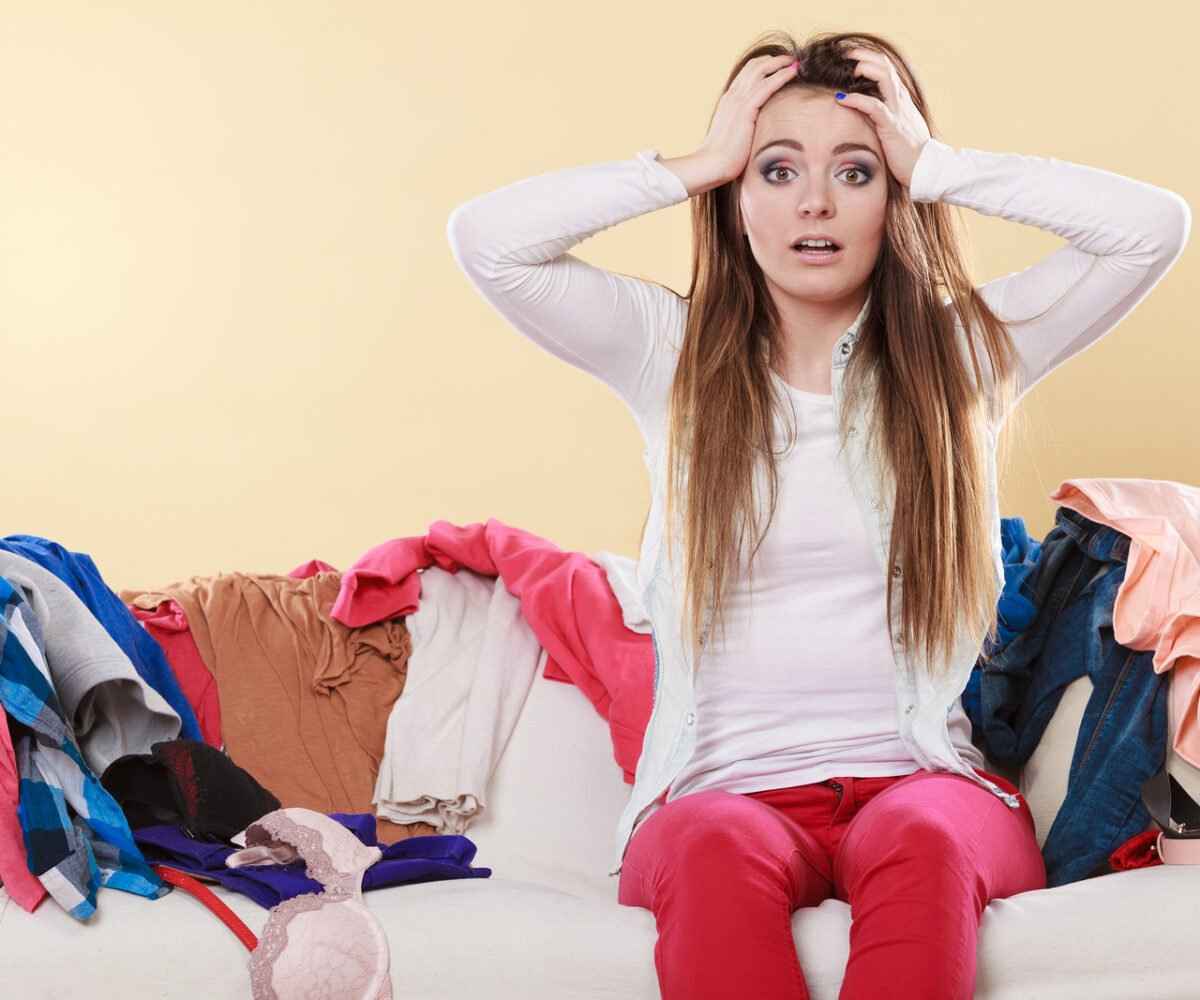 Decluttering is hard. Sorting through all of your items to determine what you should hold onto and what is no longer needed is no easy task. To help you out, we put together a list of the items that should either be thrown out or recycled.
How to Get Rid of Clutter: Throw Out These 10 Items
Clothes You Never Wear: If you haven't worn an item of clothing within the last year, you will likely never wear it again. While it's easy to hold onto an item just in case it's needed, this mindset will lead you to keeping a lot of unnecessary items. To determine which items you no longer use, turn all of the hangers in your closet backwards. When you wear an item, put it back in the closet with the hanger facing the right way. At the end of the month, it will be clear as to which items need to go.
Miscellaneous Cords and Wires: What do you do when you find a miscellaneous cable, cord, or wire in your home? You hold onto it just in case you find the device to which it belongs. This leads to a drawer, bin, or compartment becoming designated to the storage of your spare and miscellaneous cords. Just like your old clothing, if you haven't needed the cord within the last year, you will likely never need it again. In order to prevent your future self from going through the same hassle, place a piece of tape on the cord and label it with the designated device.
Expired Food, Spices, and Makeup: This should go without saying, but any items that are expired should no longer be in your house. Take the time to go through your pantry, cupboards, and makeup storage bins to get rid of any expired spices, food, or other products.
Old Paint: After decorating a room, it is common to hold onto the paint cans in case you need to do touch ups or add another layer. This is smart, but holding onto paint cans from rooms that have since been redecorated isn't. Taking the time to sort through your paint supplies to determine which colors you still need to hold onto and which you can get rid of will result in more storage space for other items.
Baby Items if You're Done Having Kids: It's hard to get rid of baby items. Maybe you're holding onto them for sentimental reasons or maybe it's because of the amount of money you spent on each item. Whatever the reason, there is a much better solution. Instead of letting baby items go unused around your house, consider donating them to someone who could actually use them. If you don't personally know anyone in need of baby items, consider posting an advertisement on a social network or donating them to a local shelter.
Mismatched Tupperware: We all hold onto spare lids and containers in hopes of finding the matching part. If it's been a month and you still haven't found the corresponding part, it's most likely a lost cause. Recycle or throw out any mismatched containers.
Toiletries You Will Not Use: We all know the drill. During the holiday season we receive lotions, creams, and other specialty products as presents but never end up using them. Instead of holding onto these items, throw out all expired products and donate any unused items to a shelter.
Water Bottles: We acquire water bottles from everywhere- sporting events, school activities, races… and more likely than not, you do not need all of these water bottles. Instead of letting them clutter your cupboards, recycle any bottles that can be and throw out the rest.
Old Medications: People commonly hold onto their old medications because they aren't sure how to safely dispose of them. Many cities have a DEA-authorized collector that will your old medicines, but not all. Before disposing of medicines, research to see what the best method is for that particular type of medication.
Old Craft Supplies: If you have excess craft supplies from a project you gave up a long time ago, get rid of them. The chances that you will use the supplies again are slim, and there's no use in letting those supplies clutter your closets.
Are You in Need of More Storage Space?
The items listed above may be easy to part with, but other items can be more difficult. If there are some items you are unable to part with, or know you'll need in the future, consider utilizing a storage unit. A storage unit is a great solution for keeping items you rarely need, but free from cluttering your home. National Storage have a variety of both traditional and climate controlled storage units throughout our locations in Michigan and Ohio. Contact us today to speak to one of our friendly self storage representatives!
More From National Storage